GENERAL
MEMBERSHIP
MEETING:
Saturday, October 10. 1:00 pm. The
proposed budget for 2021 passed.
Dues were raised $50 and are now
$550 for a house and $475 for an undeveloped lot.
​
Statements will be mailed early in January and remain payable March 31st.
​
The four candidates on the ballot were elected for a two year term.
They are Don Clark, Joan Griffin,
Charles Schaffer and Dennis Scott.
​
Officers were elected by board members and they remain the same:
President - Charles
Vice President - Paul
Secretary - Pat
Treasurer - Adam
Assistant Treasurer - Joan
​
Some of the most exciting "events" experienced at Lake in the Clouds are provided by Mother Nature. We are quite fortunate to see a variety of animals that roam our community.
The office hours:
Mondays 9 to 1 and Thursdays 1-5.
Please wear a mask and use the window outside the office to practice appropriate social distancing.
Thank you for your cooperation during the closure.
​
Diane Schaffer LITC Administrator
LITC POA is now accepting payments by credit card. Use the following link to initiate your payment:
​
RULE CHANGE: Friday, October 11, 2019 the LITC Board of Directors adopted a change in the rules and regulations. It will be found under BEACH & BOATS. It was: 1. No boats propelled by gasoline engines are allowed on the lake.
CHANGED TO:
1. No boats or personal water craft propelled by gasoline engines or forced pressure by the use of a powering water jet pump are allowed on any lakes within Lake in the Clouds East or Lake in the Clouds West.
​
UPCOMING EVENTS
There are none until further notice!
GREEN SPACE
ACTIVITIES
TO BE ANNOUNCED
​
​
NOTIFICATION OF HERBICIDE TREATMENT
Please be advised that a control treatment using herbicide will be conducted by a licensed professional company on or sometime after October 5, 2020 for a grouping of an evasive species tree known as the Tree of Heaven. The section of trees being treated is located in Lake in the Clouds East at corner of Lakewood Drive and Butternut Lane. The treatment targets the root system of the tree and has no effect on surrounding eco-systems or plant life. Please avoid direct contact or walking pets on the treatment area. The area can not be cleared for 30 days.
DIVERS ARRIVE
To be in compliance with a mandate by the Department of Environmental Protection (DEP) Lake in the Clouds had do a robotic survey this fall of our sluice gate. The video showed that additional information was needed. To get this, it was suggested the lake could be lowered. The BOD opted to hire Underwater Consultants to bring in divers to do the research.
The team came on Sunday, January 26. There were five divers, one that actually went into the water while the others monitored the equipment. The diver checked the perimeter of the tower as well as the interior. They were here for about six hours.
We will be getting a report with their recommendations and a video that will be sent to DEP.
Garden Group meets third Thursday at members' homes/gardens. If you're interested, call the office for information as to where the current meeting is being held.
Everyone is welcome:
experienced or beginner!
The LITC book club meets on the second Monday of each month in the club house at 1:30 pm. Everyone is welcome.
The Ladies of the Lake invite you to join us monthly at an area restaurant for breakfast or lunch. For info or to be placed on the notification list contact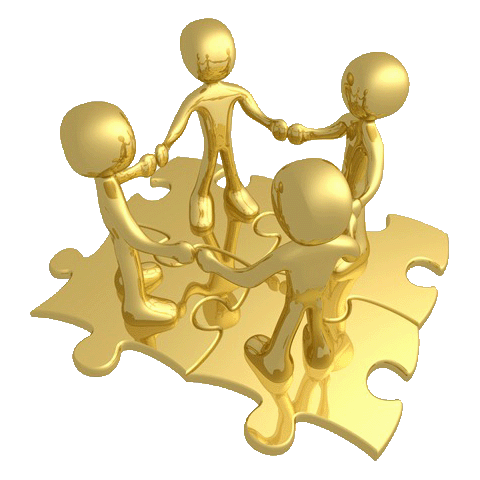 The social committee plans the events on the calendar. They organize and co-ordinate all the details that make for a fun and seemingly effortless evening. If you would like to help in making this happen, call Marie.
Learn to play this fun sport that combines elements of tennis, badminton, and ping-pong. Two or four players use solid paddles to hit a perforated polymer ball (think Wiffle Ball), on a badminton-sized court. The game and rules are easy for beginners to master
(https://www.usapa.org/what-is-pickleball/). As you become a more experienced player, the game will be more fast-paced and competitive.
2018 FISH SURVEY
If you would like to read the results from Aquatic Environment Consultants, please feel free to stop in the office to read any of the reports on our three lakes.
In order to be in compliance with state guidelines until LITC (both Monroe and Pike Counties) is in a green zone the Board of Directors decided at their May 8th meeting that:
Pavilion and clubhouse rentals are discontinued.
​
Clubhouse - If you belong to a group that needs a place to meet or plan to form a group, please call the office at 676-0900.
​
The Pavilion is available for parties. Call the office for details.
Adopt Your Road - LITC is usually very free from road trash, pristine even. But, occasionally there is a cup, a bottle, a paper of some sort along the road or in the grasses. When you're out for a walk, consider carrying a bag and gloves and picking up that trash. If we all do that, we will ensure that LITC remains one of the cleanest in the Poconos. Thanks for your help.
​
Reminder - Please clean up after your pet on roads and in community areas.
FALL/SPRING CULVERT CLEANOUT - All property owners are responsible for keeping drainage ditches and culverts on or bordering your property cleaned out and free of leaves and debris. When water cannot run freely it backs up and erodes our roads increasing our community maintenance costs. PLEASE! Once in the Fall after the leaves are down and once in the Spring before the heavy rains - take the time to clean out all your drainage areas.